Located in the heart of Fitzrovia, London, Gallery DIFFERENT presents contemporary painting, sculpture, drawing, print, photography and mixed media from BRITISH and INTERNATIONAL ARTISTS. As well as presenting a dynamic schedule of exhibitions and events, DIFFERENT collaborates with other galleries worldwide to promote and curate exhibitions for its artists.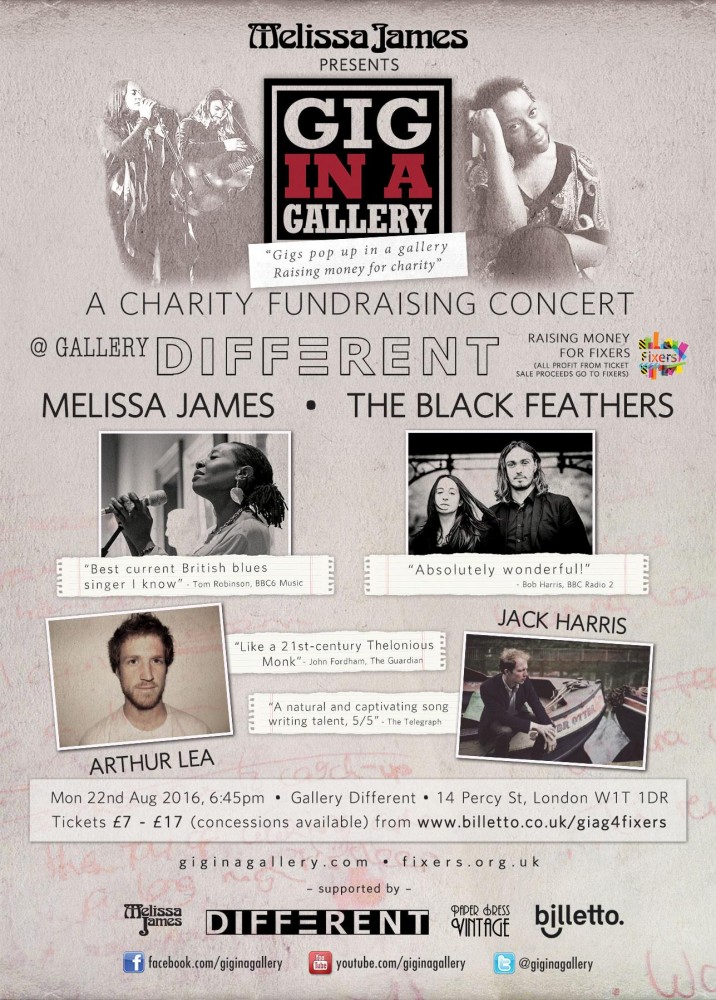 Returning once again to raise funds for a charity with a very worthwhile cause, Gig in a Gallery (GIAG) is pleased to present a concert in aid of UK based youth charity, Fixers which helps young people to use their past to fix the future. The young "fixers" are motivated by personal experience to make positive change for themselves and those around them.
Staging a performance, along with GIAG founder and organiser Melissa James, rising acoustic folk/Americana duo The Black Feathers , jazz pianist & singer/songwriter, Arthur Lea and folk singer/songwriter Jack Harris.
You can purchase your ticket in the gallery or by clicking the following link: http://billetto.co.uk/giag4fixers